C. BECK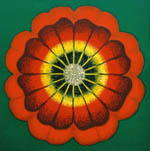 A portrait of the artist, Charles Beck



The Painted Eye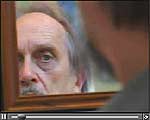 A documentary with Jerry Rudquist

Read more


I'm Sorry
I was Right

A documentary portrait of the politician and poet, Eugene McCarthy.



Jim Northrup:
With Reservations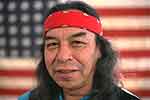 Jim Northrup: With Reservations is a wild trip through Indian Country. Follow the link below to learn more or to order the video.
Learn more


Welcome to thecie dot org. We make poetic media with people of all ages from all over the world for everyone.

Please explore our website to learn more about our videos and our art work in the schools.


Friday, January 27, 2023
WEIRD WOOD



Watch Weird Wood is a video poem filmed, written, and spoken by Mike Hazard. It was shown at and collected by the Museum of Modern Art (MOMA) in New York.
Tuesday, January 24, 2023
MIKE HAZARD DOT ORG
embed="true" href="https://www.flickr.com/photos/88709139@N08/51675481157/" title="49_IMG_4094 Tressa weaves heart red (1)">


Mike Hazard is our artist in residence.
Monday, January 23, 2023
GEORGE C. STONEY, the late documentary filmmaker, lifelong media activist and professor of film at New York University, is subject of a biographical documentary directed by Mike Hazard. The film is dubbed HAPPY COLLABORATOR.





Here's a link to stream or download the documentary. The film is free to play and share everywhere.

Watch a short video by Jeff Strate about the making of the documentary.

The Stoney Project was directed by Mike Hazard, who has been awarded grants from Bush Foundation, Jerome Foundation, and Minnesota State Arts Board to support this film. Donations are tax-deductible. Hazard also serves as the late George Stoney's archivist. A website for George is now in play.
Saturday, January 21, 2023
INNER GOLD: TRESSA SULARZ



Watch Inner Gold. It is a portrait of the fiber artist, Tressa Sularz, told as an art story, a survival story, and a love story.
Friday, January 20, 2023
VEGAN RAG


by Mike Hazard

Once upon a time, I used to love tasting
the crispy skin of animals. Pig. Fish. Turkey.
Peking duck still makes my mouth water.
Scars remember, remind I used to eat myself alive.
Palimpsest of sinning and unoriginal sin,
vellum of om and um, cannibal of soul, I am.
My skin is a country of ad hoc, make-do tattoo,
a pretty pattern of stain, damaged by the sun.
Real life will forever struggle with unreeling evil.
The color of my skin is a crime scene.
Human skin burns, to protest napalm.
Eat what you kill, the singer sings, and I listen.
I listen as I've grown comfortable in my own skin.
Tasty memories, now that I am happy as a vegan.
I bite a honeycrisp and juice drips on my chin.