C. BECK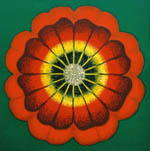 A portrait of the artist, Charles Beck



The Painted Eye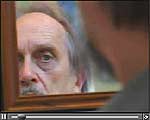 A documentary with Jerry Rudquist

Read more


I'm Sorry
I was Right

A documentary portrait of the politician and poet, Eugene McCarthy.



Jim Northrup:
With Reservations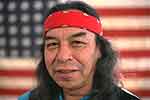 Jim Northrup: With Reservations is a wild trip through Indian Country. Follow the link below to learn more or to order the video.
Learn more


Welcome to thecie dot org. We make poetic media with people of all ages from all over the world for everyone.

Please explore our website to learn more about our videos and our art work in the schools.


Sunday, November 29, 2015
SEEDS OF CHANGE/TXOJ KEV VAAM MEEJ
Mike Hazard is photographing the creation of a new farm. HAFA Farm is a project of the Hmong American Farmers Association. Click to see an album of pictures.




To support the project, click.

A selection of the photographs will be exhibited from Thursday, May 12 through Sunday, July 31, 2016 at the Minnesota Museum of American Art.


Saturday, November 28, 2015
YOUTUBE OF PLENTY


INCONTEXT: MONICA RUDQUIST is one of 163 videos uploaded by Media Mike with a host of great collaborators including Greg Pratt, Laura Youngbird, Mary Megee, George Stoney, David Bagnall, Ossian Or and more. Zoom to YouTube.

You will see videos featuring Robert Bly, George Stoney, Thomas McGrath, Phebe Hanson, Paulo Freire, Roy McBride, Esther Horne, star quilts, Peace House, Carol Bly, Mickey Chance, Everett Parker, Monica Rudquist, Tiger Jack, Jim Northrup, a peyote song, Frederick Manfred, pre-emptive violence, Bill Holm, David Bengtson, Marcel Duchamp, Anya Achtenberg, Margaret Hasse, Pelican Rapids, Circle of Nations School, Jerome Liebling, the Ghost Dance, and more.
Friday, November 27, 2015
MEDIA DADA'S MANIFESTO


This is the text for MEDIA DADA'S MANIFESTO, a video poem by Mike Hazard. It's a true story.

My mother went to Target the other day and when she came home she told my four-year-old daughter where she'd been. "Well, you can't go there any more," said Sonia. My mother asked why not? "Because they bombed all the targets."

I am more and more convinced that war begets war. When we build armaments and fight other nations, we build hostilities. We negate what we pretend to teach our children: Thou shalt not kill.

Think of it. This war must be sanitized. If you and I knew the truth, we might want to stop. I do want it to stop. Stop bombing the targets, whatever they may be.
Thursday, November 26, 2015
THIS WORLD IS NOT ALTOGETHER BAD


Watch Mike Hazard read at Common Good Books.

Read a poem from a new book by Hazard.

BLESSED FOR LIFE
A wild-looking man I don't know
from Adam begged a ride from the PO
to the Dorothy Day Center. He's jazzed,
jazzed about a Thanksgiving feast.
With a shock of hair like a thundercloud,
he looks like an old Testament prophet.
He got out and paused next to the window.
Standing so I can't see his face, I was
blessed for life when a rich voice said,
"This world is not altogether bad."

Hazard is artist in residence at our Center for International Education. Please consider purchase of the book from Red Dragonfly Press.

It's a collection of poems about people. The writer Freya Manfred writes, "I love the often playful, musical quality which enhances the vital/vivid images of each praise-worthy person. These people are real and the poetry honors them. The poems play off each other well—father, mother, old-timer, uncles—quite wonderful all together in this world, as the book surely lives up to its title."

Here are more ways to hear Hazard read:

On a Write on! Radio podcast, click.

On the Bat of Minerva.
Tuesday, November 24, 2015
THIS LITTLE LIGHT OF MINE


A short montage of lights made by Mike Hazard.