C. BECK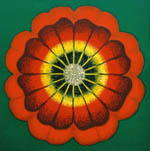 A portrait of the artist, Charles Beck



The Painted Eye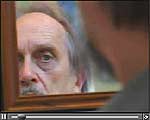 A documentary with Jerry Rudquist

Read more


I'm Sorry
I was Right

A documentary portrait of the politician and poet, Eugene McCarthy.



Jim Northrup:
With Reservations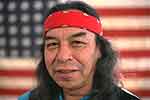 Jim Northrup: With Reservations is a wild trip through Indian Country. Follow the link below to learn more or to order the video.
Learn more


Welcome to thecie dot org. We make poetic media with people of all ages from all over the world for everyone.

Please explore our website to learn more about our videos and our art work in the schools.


Wednesday, July 1, 2020
MIKE HAZARD DOT ORG


Our artist in residence, Mike Hazard, has a new website. Click to see.
Tuesday, June 30, 2020
PEACE HOUSE PEOPLE



Mike Hazard is profiling Peace House people with poetical picture stories. To learn more about the project, click.
Monday, June 29, 2020
365 FRIENDS is inspired by Ko Un who writes a poem about every single person he has met in his life, and William Stafford who tried to write a poem every morning, and Jim Denomie who painted a painting every day during 2005.

Stirred by these models, Mike Hazard has been posting pictures with stories to Facebook every day for ten years.



To begin every morning thinking good thoughts about a person is a luminous way to start the day.
Sunday, June 28, 2020
YOUTUBE OF PLENTY




SOMETHING FROM NOTHING is one of 203 videos uploaded by Mike Hazard which have been made with a host of great collaborators including Beth Peloff, John Akre, Greg Pratt, Laura Youngbird, Mary Megee, Kathleen Laughlin, George Stoney, David Bagnall, Ossian Or, and more. Zoom to YouTube.

You will see videos featuring Robert Bly, George Stoney, Thomas McGrath, Phebe Hanson, Paulo Freire, Roy McBride, Esther Horne, star quilts, Peace House, Carol Bly, Mickey Chance, Everett Parker, Monica Rudquist, Tiger Jack, Jim Northrup, a peyote song, Frederick Manfred, pre-emptive violence, Bill Holm, David Bengtson, Esther Horne, Marcel Duchamp, Anya Achtenberg, Margaret Hasse, Pelican Rapids, Circle of Nations School, Jerome Liebling, the Ghost Dance, Charles Beck, Dr. Evermor, Peuo Tuy, and more.

Please consider purchase of our videos. Your support enables new work. Click to learn more.
Friday, June 26, 2020
INNER GOLD: TRESSA SULARZ



Watch Inner Gold. It is a portrait of the fiber artist, Tressa Sularz, told as a love story.