C. BECK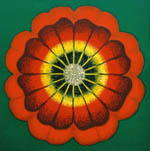 A portrait of the artist, Charles Beck



The Painted Eye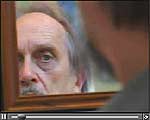 A documentary with Jerry Rudquist

Read more


I'm Sorry
I was Right

A documentary portrait of the politician and poet, Eugene McCarthy.



Jim Northrup:
With Reservations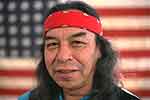 Jim Northrup: With Reservations is a wild trip through Indian Country. Follow the link below to learn more or to order the video.
Learn more


Welcome to thecie dot org. We make poetic media with people of all ages from all over the world for everyone.

Please explore our website to learn more about our videos and our art work in the schools.


Friday, March 07, 2014
WATCH THOMAS McGRATH



Our film portrait of the late Thomas McGrath, THE MOVIE AT THE END OF THE WORLD, plays on public television in Minnesota at 5am, 11am, 5pm and 11pm on Saturday, March 8, 2014.
Thursday, March 06, 2014
YOUTUBE OF PLENTY



INCONTEXT: MONICA RUDQUIST is one of 149 videos uploaded by Media Mike with a host of great collaborators including Greg Pratt, Laura Youngbird, Mary Megee, George Stoney, David Bagnall, Ossian Or and more. Zoom to YouTube.

You will see videos featuring Robert Bly, George Stoney, Thomas McGrath, Phebe Hanson, Paulo Freire, Roy McBride, Esther Horne, star quilts, Peace House, Carol Bly, Mickey Chance, Everett Parker, Monica Rudquist, Tiger Jack, Jim Northrup, a peyote song, Frederick Manfred, pre-emptive violence, Bill Holm, David Bengtson, Marcel Duchamp, Anya Achtenberg, Margaret Hasse, Pelican Rapids, Circle of Nations School, Jerome Liebling, the Ghost Dance and more.
Sunday, March 02, 2014
THIS WORLD IS NOT ALTOGETHER BAD Read a poem from a new book by Mike Hazard.

BURNING DESIRE
He was a chubby Chippewa with a sacred fire in his belly.
One night on the phone, while hearing how he came to
have the serious duty of keeping Black Hawk's war club,
my house began to smell like burning rubber.
I finally had to go look around. The moment I hung up,
the acrid odor of burnt rubber disappeared like smoke.
The fire was in the telephone. Ogichida Anishinaabe,
Walt Bresette, a.k.a. Makoonse, Toivo Karhu and Bubba,
elfin leader of ALF, Anishinaabeg Liberation Front,
buddies with the Jolly Lama and Weynabuddha,
who signed his letters, "X", like a treaty,
who used Black Hawk's war club to count coup
in a war for the sacred fire for the seventh generation,
cried on the phone, "I'm not burning out, I'm firing up."
He was a chubby Chippewa with a sacred fire in his belly.

Hazard is artist in residence at our Center for International Education. Please consider purchase of the book from Red Dragonfly Press.

It's a collection of poems about people. The writer Freya Manfred writes, "I love the often playful, musical quality which enhances the vital/vivid images of each praise-worthy person. These people are real and the poetry honors them. The poems play off each other well—father, mother, old-timer, uncles—quite wonderful all together in this world, as the book surely lives up to its title."

Here are ways to hear Hazard read:

On a Write on! Radio podcast, click.

On Sunday March 2 at 1pm, Hazard reads at the Black Dog Café, Saint Paul, (with Margaret Hasse, Naomi Cohn and Jonas Specktor (reading from Roy McBride's Secret Traffic).

On Saturday March 22 from 9:30am-5pm, the poet reads by request as well as in the afternoon at the Bloomington Writers Festival and Book Fair.

On Thursday, June 5 at 7pm, Hazard reads at Maeve's Café, Nordeast Minneapolis, (curated by Paula Cisewski and Matt Mauch).


Saturday, March 01, 2014
GEORGE C. STONEY, the late documentary filmmaker, lifelong media activist and professor of film at New York University, is subject of a biographical documentary in progress directed by Mike Hazard. The film is dubbed A HAPPY COLLABORATOR.

Watch a scene from the work in progress, called POINT OF VIEW.



Here's another, on propaganda.



Legendary in the field of nonfiction film, Stoney was perhaps most famous as the "father of public access to cable television," a title he characteristically declined. Still, his advocacy for a citizen's right to use the new media for public expression helped create the federal legislation which now enables public access.

His students are everywhere: Paul Barnes (chief editor for Ken Burns), Cheryl Furjanic (SYNC OR SWIM), Jim Brown (THE POWER OF SONG: PETE SEEGER), John Whitehead (MAKE 'EM DANCE), Judith Helfand (THE UPRISING) and Mike Hazard (I'M SORRY I WAS RIGHT) to name only a few.

Honored with Emeritus status at NYU, the nonagenarian Stoney taught that "films should do, not just be."

To purchase films by Stoney, visit DER.

Stoney made the documentary Uprising of '34 (1995) with Judith Helfand and Susanne Rostock. It documents the textile strikes in the South in 1934. The texture of the piece is like a textile.

Stoney was working with David Bagnall and Dave Olive on a major portrait of the late Brazilian educator and agitator, Paulo Freire. Freire taught culture is everything humans make, from a shoe to a song.

You can also see two early films of Stoney's on line. Booked for Safekeeping (1960) was made to train police officers in the assistance and management of mentally ill and confused persons.

Palmour Street (1949) was Stoney's first film. One reviewer called it "a curious hybrid of soap opera, history lesson, race relation film, melodrama and Coronet instructional film about a poor family growing up in the South".

This video celebrates George's late companion, Betty Puleston.

Hear George speak about community media.

See Stoney's classic, All My Babies.

For an exhaustive catalog of his works, click.

Stoney's papers and films have been donated to his alma mater, the University of North Carolina at Chapel Hill. Click to read the finding aid.

Watch Stoney reflect on why he made documentaries.

The sad headline is George died peacefully at home on July 12, 2012. Read an obituary in the New York Times.

The Stoney Project is directed by Mike Hazard, who has been awarded a Bush Foundation Fellowship and a Minnesota State Arts Board Artist Initiative grant to support this piece. Donations are tax-deductible. Hazard also serves as the late George Stoney's archivist. Stay tuned.
Friday, February 28, 2014
WATCH ROBERT BLY



Watch A MAN WRITES TO A PART OF HIMSELF on the Minnesota Channel on Saturday March 1, 2014 at 2am, 8am and 2pm.