C. BECK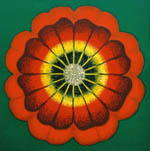 A portrait of the artist, Charles Beck



The Painted Eye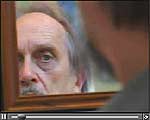 A documentary with Jerry Rudquist

Read more


I'm Sorry
I was Right

A documentary portrait of the politician and poet, Eugene McCarthy.



Jim Northrup:
With Reservations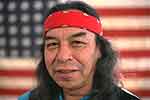 Jim Northrup: With Reservations is a wild trip through Indian Country. Follow the link below to learn more or to order the video.
Learn more


Welcome to thecie dot org. We make poetic media with people of all ages from all over the world for everyone.

Please explore our website to learn more about our videos and our art work in the schools.


Friday, November 16, 2018
PEACE HOUSE PEOPLE



Mike Hazard is profiling Peace House people with poetical picture stories. To learn more about the project, click.
Thursday, November 15, 2018
WE COME FROM THE FLOWER

Mike Hazard has been photographing the Hmong American Farmers Association farm.

There is a video, a book, and a growing collection of photographs.

Having been exhibited at the Minnesota Museum of American Art, the Minnesota State Capitol, Hastings Arts Center, Morrison Gallery at the University of Minnesota, Morris, and Red Wing Arts, the next venue is The Gordon Parks Gallery at Metro State University April 22 – June 27, 2019. There will be a reception from 6-8pm on Thursday, April 18, 2019.

Watch the video.



Here is one spread from the book, WE COME FROM THE FLOWER.




Click to see a large chronological collection of pictures.

Click to see a selection of pictures.

Monday, November 12, 2018
INNER GOLD: TRESSA SULARZ



Watch our latest video, Inner Gold. It is a portrait of the fiber artist, Tressa Sularz, told as a love story.
Thursday, November 8, 2018
THIS WORLD IS NOT ALTOGETHER BAD


Watch Mike Hazard read at Common Good Books.

Read a poem from a new book by Hazard.

BLESSED FOR LIFE
A wild-looking man I don't know
from Adam begged a ride from the PO
to the Dorothy Day Center. He's jazzed,
jazzed about a Thanksgiving feast.
With a shock of hair like a thundercloud,
he looks like an old Testament prophet.
He got out and paused next to the window.
Standing so I can't see his face, I was
blessed for life when a rich voice said,
"This world is not altogether bad."

Hazard is artist in residence at our Center for International Education. Please consider purchase of the book from Red Dragonfly Press.

It's a collection of poems about people. The writer Freya Manfred writes, "I love the often playful, musical quality which enhances the vital/vivid images of each praise-worthy person. These people are real and the poetry honors them. The poems play off each other well—father, mother, old-timer, uncles—quite wonderful all together in this world, as the book surely lives up to its title."

Here are more ways to hear Hazard read:

On a Write on! Radio podcast, click.

On the Bat of Minerva.
Sunday, November 4, 2018
GEORGE C. STONEY, the late documentary filmmaker, lifelong media activist and professor of film at New York University, is subject of a biographical documentary directed by Mike Hazard. The film is dubbed HAPPY COLLABORATOR.



Here's a link to stream or download the documentary. The film is free to play and share everywhere.

Watch a short video by Jeff Strate about the making of the documentary.

The Stoney Project was directed by Mike Hazard, who has been awarded grants from Bush Foundation, Jerome Foundation, and Minnesota State Arts Board to support this film. Donations are tax-deductible. Hazard also serves as the late George Stoney's archivist.