C. BECK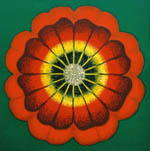 A portrait of the artist, Charles Beck



The Painted Eye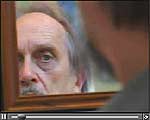 A documentary with Jerry Rudquist

Read more


I'm Sorry
I was Right

A documentary portrait of the politician and poet, Eugene McCarthy.



Jim Northrup:
With Reservations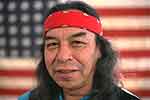 Jim Northrup: With Reservations is a wild trip through Indian Country. Follow the link below to learn more or to order the video.
Learn more


Welcome to thecie dot org. We make poetic media with people of all ages from all over the world for everyone.

Please explore our website to learn more about our videos and our art work in the schools.


Saturday, June 25, 2016
SEEDS OF CHANGE/NOOB HLOOV NEEJ
A solo show of camera work by Mike Hazard, SEEDS OF CHANGE opens at the Minnesota Museum of American Art Project Space on Thursday, May 12, 2016. The show runs until July 31, 2016. It's free.

The photographs, video, and book compose a portrait of the Hmong American Farmers Association farm.

The Minnesota Museum of American Art is located at The Historic Pioneer Endicott, 141 E. 4th Street, St. Paul. Open hours are Thursday & Friday, 11am – 6pm and Saturday & Sunday, 10am – 4pm.

Watch the video.



Here is one spread from the book, WE COME FROM THE FLOWER.




Click to see a selection of pictures.




Click to see a large chronological collection of pictures.

Read and hear a story about the show.

To support the project, click.
Friday, June 24, 2016
GEORGE C. STONEY, the late documentary filmmaker, lifelong media activist and professor of film at New York University, is subject of a biographical documentary directed by Mike Hazard. The film is dubbed HAPPY COLLABORATOR.

To celebrate the centennial of Stoney's birth on July 1, 1916, FSTV will telecast the documentary soon.

Watch a scene from the film, on propaganda.



Watch a clip of sound clips about George.



Legendary in the field of nonfiction film, Stoney was perhaps most famous as the "father of public access to cable television," a title he characteristically declined. Still, his advocacy for a citizen's right to use the new media for public expression helped create the federal legislation which now enables public access.


Watch a short video by Jeff Strate about the making of the documentary.

Stoney's students are everywhere: Paul Barnes (chief editor for Ken Burns), Cheryl Furjanic (SYNC OR SWIM), Jim Brown (THE POWER OF SONG: PETE SEEGER), John Whitehead (MAKE 'EM DANCE), Judith Helfand (THE UPRISING), and Mike Hazard (I'M SORRY I WAS RIGHT) to name only a few.

Honored with Emeritus status at NYU, the nonagenarian Stoney taught that "films should do, not just be."

To purchase films by Stoney, visit DER.

Stoney made the documentary Uprising of '34 (1995) with Judith Helfand and Susanne Rostock. It documents the textile strikes in the South in 1934. The texture of the piece is like a textile.

You can also see two early films of Stoney's on line. Booked for Safekeeping (1960) was made to train police officers in the assistance and management of mentally ill and confused persons.

Palmour Street (1949) was Stoney's first film. One reviewer called it "a curious hybrid of soap opera, history lesson, race relation film, melodrama and Coronet instructional film about a poor family growing up in the South".

This video celebrates George's late companion, Betty Puleston.

Hear George speak about community media.

See Stoney's classic, All My Babies.

For an exhaustive catalog of his works, click.

Stoney's papers and films have been donated to his alma mater, the University of North Carolina at Chapel Hill. Click to read the finding aid.

Watch Stoney reflect on why he made documentaries.

The sad headline is George died peacefully at home on July 12, 2012. Read an obituary in the New York Times.

The Stoney Project is directed by Mike Hazard, who has been awarded grants from Bush Foundation, Jerome Foundation, and Minnesota State Arts Board to support this film. Donations are tax-deductible. Hazard also serves as the late George Stoney's archivist.
Thursday, June 23, 2016
365 FRIENDS is inspired by Ko Un who wrote poems for 10,000 friends, and William Stafford who tried to write a poem every day, and John Caddy who posts a poem photo daily, and Jim Denomie who painted a painting every day during 2005.

Stirred by these models, Mike Hazard has been posting pictures with stories to Facebook.


HE LIVED BY HIS WRITSPeople will assemble at Peace House at 11:30am this morning, Friday July 3, 2015, to remember...

Posted by Mike Hazard on Friday, July 3, 2015


To begin every morning thinking good thoughts about a person has been proving to be a luminous way to start the day.
Sunday, June 19, 2016
THIS WORLD IS NOT ALTOGETHER BAD


Watch Mike Hazard read at Common Good Books.

Read a poem from a new book by Hazard.

BLESSED FOR LIFE
A wild-looking man I don't know
from Adam begged a ride from the PO
to the Dorothy Day Center. He's jazzed,
jazzed about a Thanksgiving feast.
With a shock of hair like a thundercloud,
he looks like an old Testament prophet.
He got out and paused next to the window.
Standing so I can't see his face, I was
blessed for life when a rich voice said,
"This world is not altogether bad."

Hazard is artist in residence at our Center for International Education. Please consider purchase of the book from Red Dragonfly Press.

It's a collection of poems about people. The writer Freya Manfred writes, "I love the often playful, musical quality which enhances the vital/vivid images of each praise-worthy person. These people are real and the poetry honors them. The poems play off each other well—father, mother, old-timer, uncles—quite wonderful all together in this world, as the book surely lives up to its title."

Here are more ways to hear Hazard read:

On a Write on! Radio podcast, click.

On the Bat of Minerva.
Thursday, May 26, 2016
TAKING THE HANDS: ROBERT BLY